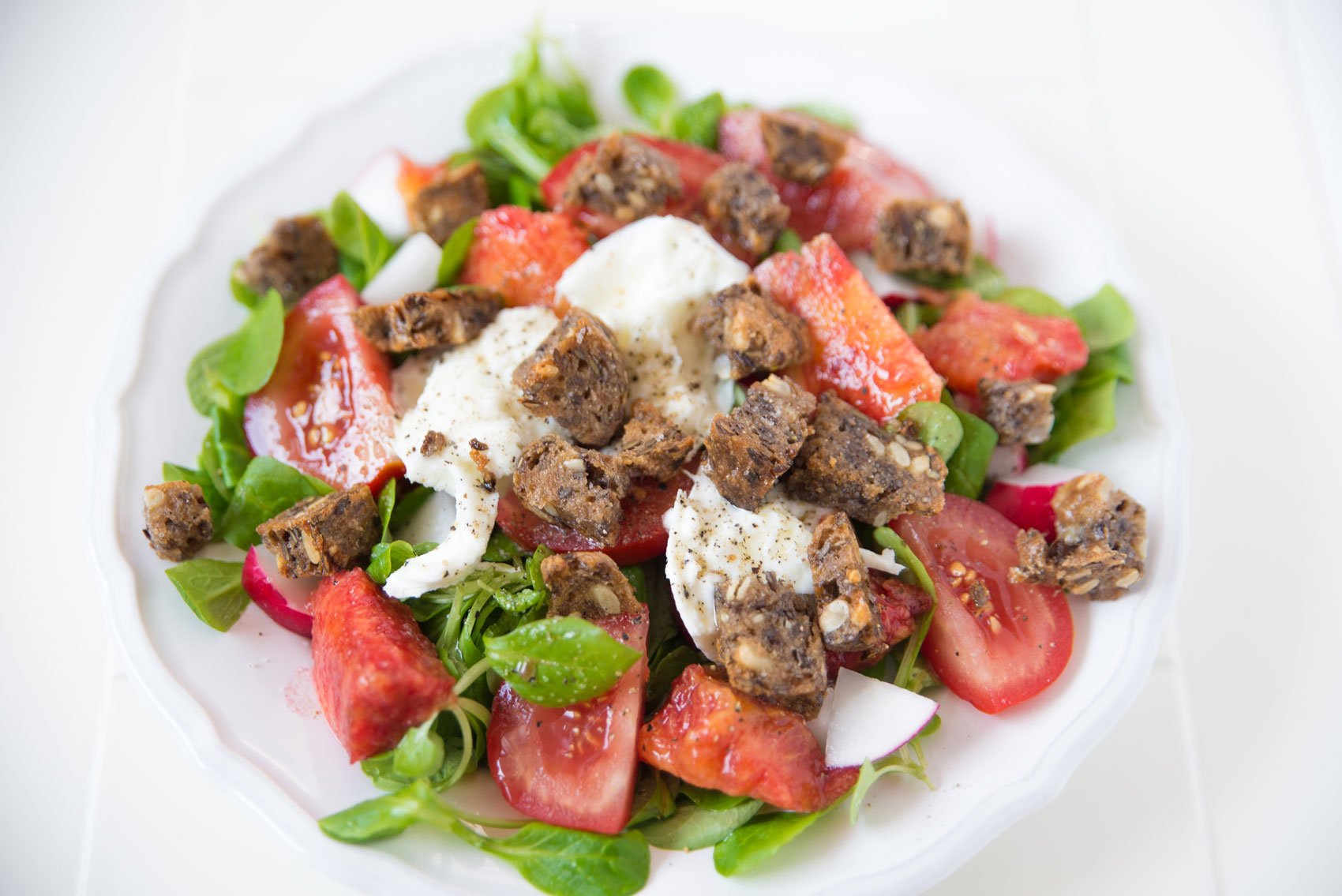 In the oeuvre of recipes designed to use up food that's getting a little stale, panzanella is a bit of a showstopper. Meaning "little swamp," panzanella is something to make when two stars align: great tomatoes are in season and you have some really good leftover bread. Something springy with a good crust, like sourdough or a peasant loaf. It's got to stand up to being marinated without becoming soggy powder. And only make this when you can get the best tomatoes, bursting with flavor and juice at the height of the season.
There are millions of recipes around for this bread salad, with lots of variations. (I'm sure the original concept was: "I've got stale bread -- let's go see what's in the garden today and make a salad out of this.") 
So: tear or slice your day old (or couple of days old) bread into chunks. Toast it in a low oven or a cast iron pan until it's crunchy all the way through. Make a vinaigrette of your choice and toss chopped tomatoes and torn basil in it. Some recipes add chopped cucumbers, diced red onion, bell pepper, oregano. Some have capers. Some have chopped Greek olives. You want a roughly equal volume of bread chunks and veggie mix. You can also toss in some feta chunks or fresh mozzarella. (If you use feta, ease up on the salt elsewhere - like maybe skip the capers or greek olives.)
Make layers of bread chunks and salad mix in a baking dish. Cover it and let it stand for an hour or two before tossing and serving. A sprinkle of microgreens on top would be lovely too!
Do you like this post?