by Frank Gutch Jr.
December 29, 2017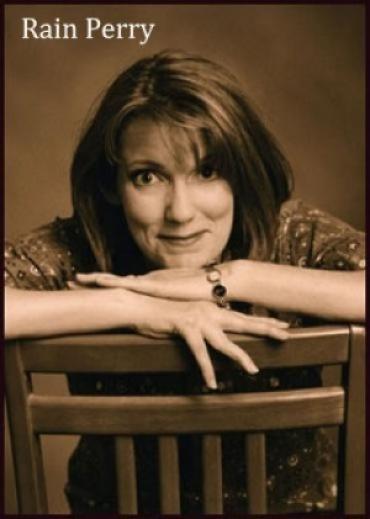 God help me but I cannot pass up a chance for the good headline and the fact that Rain Perry's latest album is titled Men makes it irresistible. Even though this is not necessarily about the album makes little difference for it plays a small part, though very small, in this view of Perry, who has recently returned from a side journey to find her studio razed by the Northern California firestorms which devastated that area.
The amount of work lost alone makes it a personal tragedy, but the thought of raging flames and what must have seemed a hurricane of winds has to be soul-draining. Her posts on social media have shown her resilient if nothing else, though, and she is going through her stages of grief and coming out the other side with a new look at life, writing that perhaps this is a new beginning. It is. If it wasn't she would be throwing in the towel.
Read more
---
Rich Barnard, Red Guitar Music August 8, 2017
Anyone who's ever financed the recording of their own album will know that there are certain things that really ought to matter, and The Shopkeeper is a stark reminder of those things.  People matter.  Can you think of an app that can replicate the relationships between songwriter, musician, producer and engineer?  Thought not.  Places matter.  Can you imagine The Beatles without Abbey Road?  Nope, neither can I.  Things matter.  If you're making an album, why wouldn't you want to make it into a something you can hold in your hands?  Musicians today find themselves in a world where people, places and things appear to all matter a little less than they once did and The Shopkeeper pushes us, ever so gently, to consider the consequences.
Singer songwriter Rain Perry's debut documentary is essentially the biography of veteran musician, engineer and producer Mark Hallman and the history of the Congress House studio, which he runs in Austin, Texas.  Woven through it is the discussion at the film's core: how can independent musicians continue to make a living in a world where music has become something consumers no longer pay for?
Read the rest here.
---
Rain Perry is making the leap from music to film with The Shopkeeper: A Documentary about Mark Hallman & the Congress House. While the documentary genre has more female directors in it than probably any other, it still isn't easy to break through, especially since fundraising is often the hardest part of it. A lot of female directors have revealed that it's usually all fun and games until money is involved, but trusting "women" with money is often a sticky area.
Full Disclosure: I've known Rain Perry for more than 30 years. We shroomed on Ventura beach back in the 1980s, slogged through the agony of high school together in Ojai, and stared up at the stars on one too many summer nights wondering what we would end up doing with our lives.
---